NBA logos
From the technicolor dreams of the '70s to the post-post-modern look of today, the NBA has always tried to keep up to the latest trends when it comes to team logos.
Some redesigns succeeded; others fell flat right out of the gate; and one team even maintained a classic look since the very beginning.
As we wrap up 2016 and get ready for this season to heat up, we're taking a tour through basketball history with every NBA team's best logos of all time, ranked from 30 to 1. And just for good measure, we included each franchise's worst logo as a counter-example — because you can't truly appreciate beauty without a bit of context.
All logos come courtesy Chris Creamer's sportslogos.net. Some secondary/alternative logos were used and are noted below.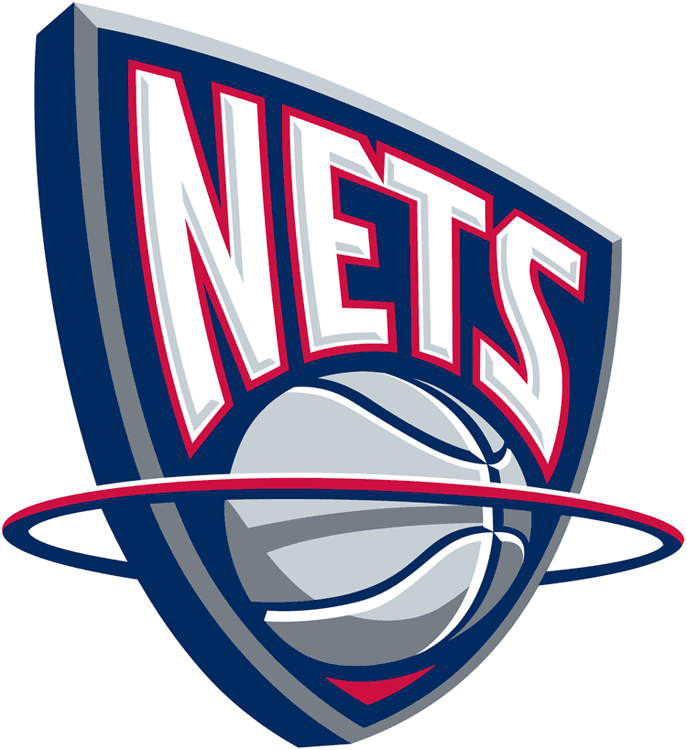 30. Brooklyn Nets' best: 1988/89-2011/12
The color scheme is less than inspired, but I appreciate the three-dimensional effect with the ring, and the shield is a always a nice look.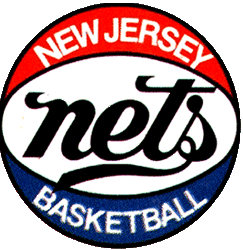 Nets' worst: 1977/78
The Nets tried several circular, basketball-themed logos in the '70s, and this was by far the worst of the bunch. The script is actually pretty great, but the black font doesn't work with the red, white and blue accents.
The Nets went to a similar logo with an outline of the state of New Jersey on the ball the next year, and that look was a pretty solid upgrade.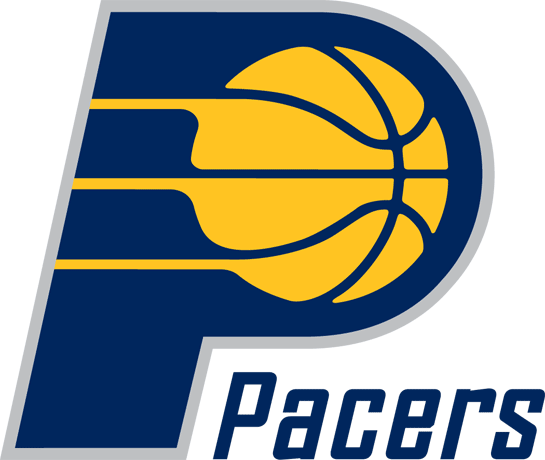 29. Indiana Pacers' best: 2005/06-present
There's nothing to dislike here — and nothing much to like, either.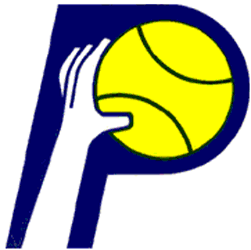 Pacers' worst: 1967/68-1975/76
The hand is corny, sure. More important, that's very clearly a tennis ball, not a basketball. That it took the Pacers nearly a decade to realize their mistake is frankly embarrassing.
28. Los Angeles Clippers' best: 2010/11-2014/15
The Clippers changed their logo in 2010 because they decided the previous basketball in the background was facing the wrong direction, and we can't say they were wrong to do so.
Then a new ownership group came onto the scene in 2015, bringing an opportunity for a rebrand. Would the Clips go with a nautical theme? Perhaps something completely unorthodox?
Los Angeles Clippers' worst: 2015/16-present
As a matter of fact, the Clippers went with the first logo they put together in ClipArt. Good for them!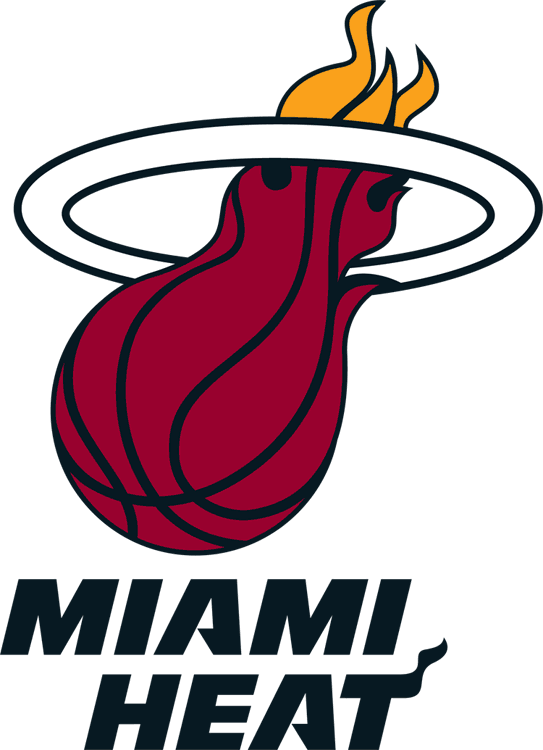 27. Miami Heat's best: 1999/00-present
There's no net, you see, because the red-hot basketball scorched the nylon. It's the little things in life, friends.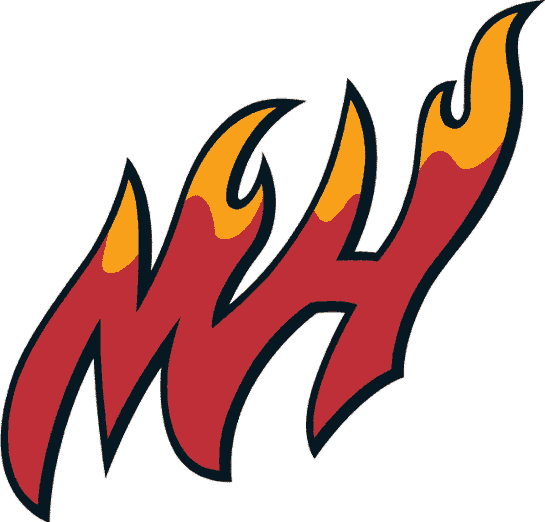 Heat's worst: 1999/00-2005/06 alternate
There's a 75 percent chance of seeing this logo emblazoned on the wall of a back room every time you go to a club in Miami.

26. Portland Trail Blazers' best: 1990/91-2001/02
The shadow lettering is so distinctly '90s, you can almost smell the inability to beat Michael Jordan in the Finals.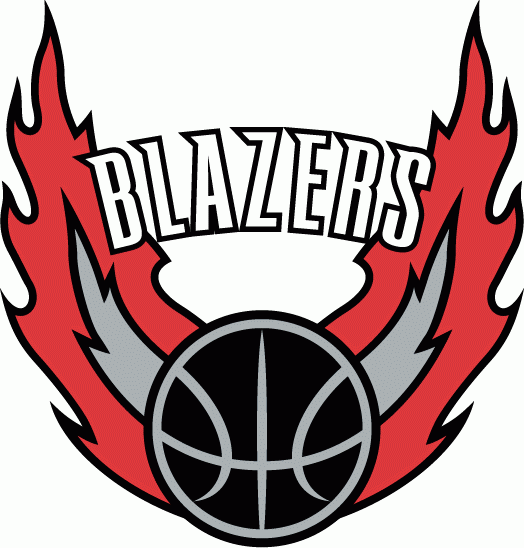 Blazers' worst: 2002/03-2003/04 alternate
This is a prank, right? This isn't a professional sports team's logo; it's a knock-off tattoo you get at 3 a.m. after a Portland bar crawl.
25. Cleveland Cavaliers' best: 2010/11-present alternate
With all of the swords in their various logos, Cleveland is committed to reminding people what a Cavalier actually is, and I respect that. We have to teach the children (about the King) and let them lead the way.
Cavaliers' worst: 1974/75-1982/83
No. Stop designing logos while on acid, '70s.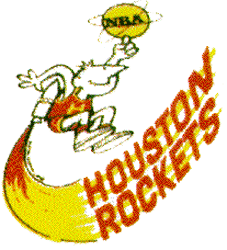 24. Houston Rockets: 1971/72
Actually, I take it back. Keep doing whatever you were doing, '70s!
Look at that guy! He has a jetpack rocketpack, and he's spinning … an NBA sun? With planets orbiting around it?
I'm not entirely sure what's going on here, but I love it.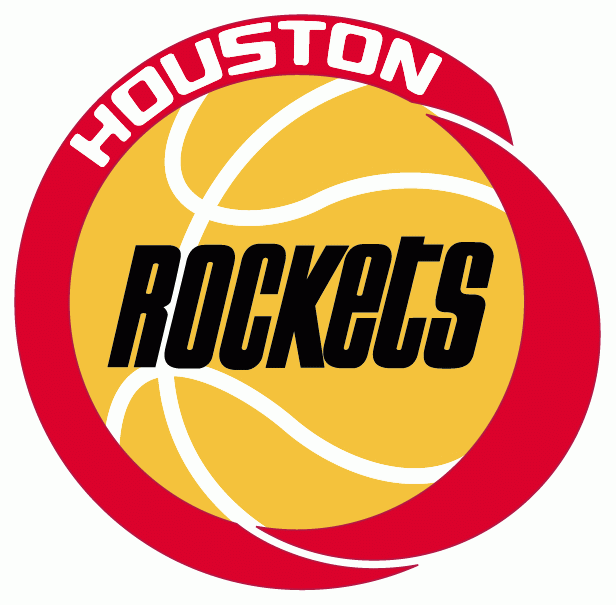 Rockets' worst: 1972/73-1994/95
… boo! Bring back the rocketman!
23. Dallas Mavericks' best: 1980/81-1992/93
Free idea to people who produce things for Netflix: Use this font on your next "Stranger Things"-style show and you'll have a viral hit on your hands.
Look at how gorgoeus those words are. That could read, "Your mother hates that you're a failure in life," and I'd still hang on every letter.
Mavericks' worst: 2001/02-present alternate
I have a ton of questions about this logo, but they all more or less boil down to the following:
Why is the M straddling the basketball?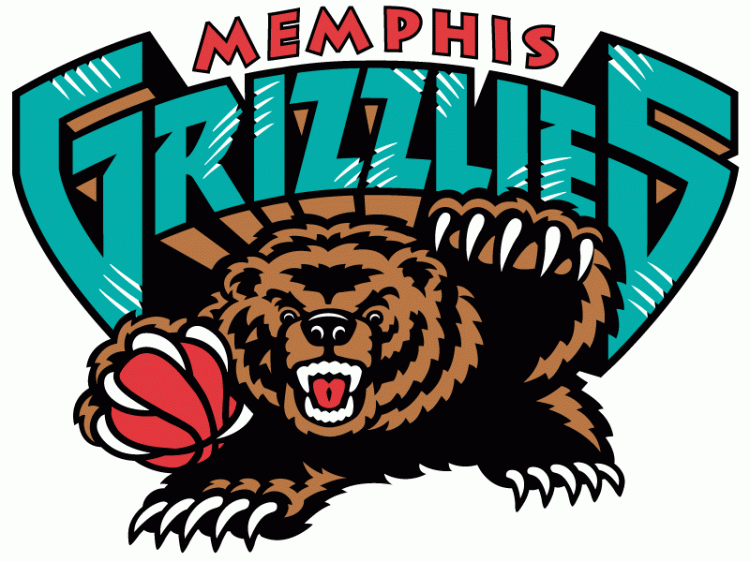 22. Memphis Grizzlies' best: 2001/02-2003/04
That's a bear who wants to rip you apart to defend his territory while crossing you up and throwing down a ridiculous ursine jam — and that's a bear I want representing my basketball team.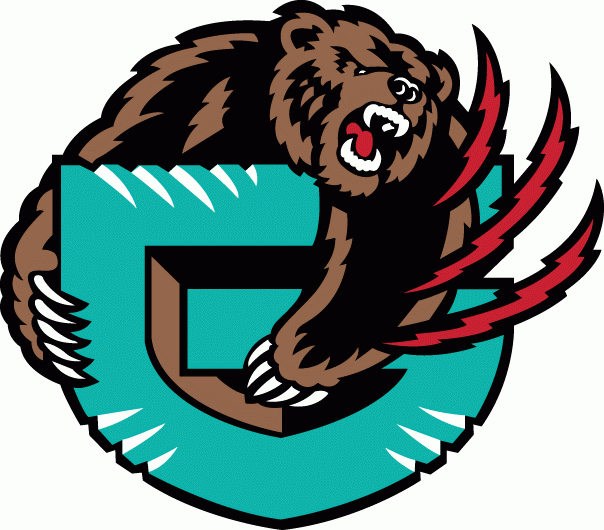 Grizzlies' worst: 2001/02 alternate
This bear, on the other hand, is losing a battle to a giant "G" and needs to retire ASAP.
21. Sacramento Kings' best: 2016/17-present alternate
It's too bad the Maloofs are gone (I mean, not really, but stay with me here), because this logo would be right at home at an off-Strip Las Vegas casino. The lion/basketball swirl is pretty cool, though, and the silver/purple color scheme is always spectacular.
Kings' worst: 1994/95-2015/16
Unless, of course, you muck up the silver and purple with all of this clutter. There are a couple of cool ideas here — especially the lances — but there's too much going on for any of the components to shine.
20. San Antonio Spurs' best: 2002/03-present
Modern simplicity at its finest. What else would you expect from the Spurs?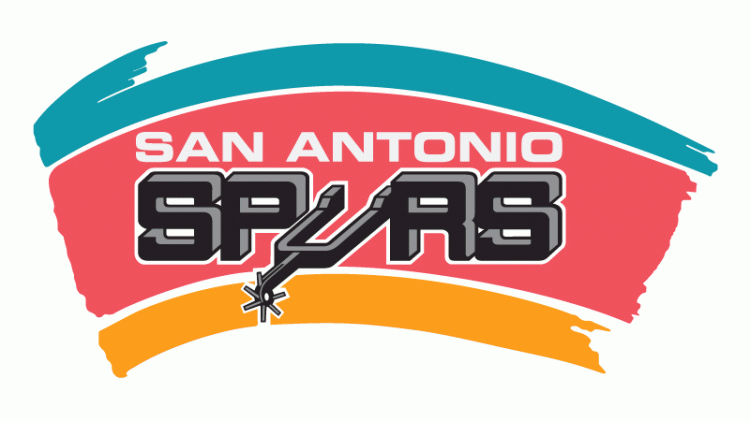 Spurs' worst: 1989/90-2001/02
A logo only the '90s could love — and naturally, San Antonio waited a few years into the new millennium before changing to a new look.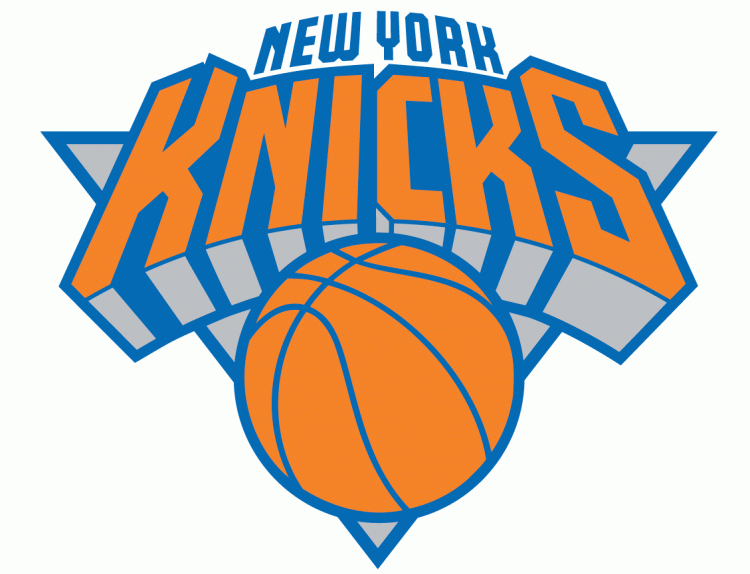 19. New York Knicks' best: 2011/12-present
The Knicks took a classic look and gave it a modern feel. The forced perspective is a nice nod to the New York skyline, and the triangle in the background is astonishingly appropriate these days.
Knicks' worst: 1978/79 alternate
"Do you think people will know the Knicks play in New York if we copy the Yankees' logo?"
"Eh, maybe. Better put the whole thing inside a big apple."
"That's why they pay you the big bucks, Don."

18. Orlando Magic's best: 1989/90-1999/00
You can almost see Shaq and Penny running up and down the court now …
Welp, never mind. Shaq just signed with the Lakers. But it was fun while it lasted!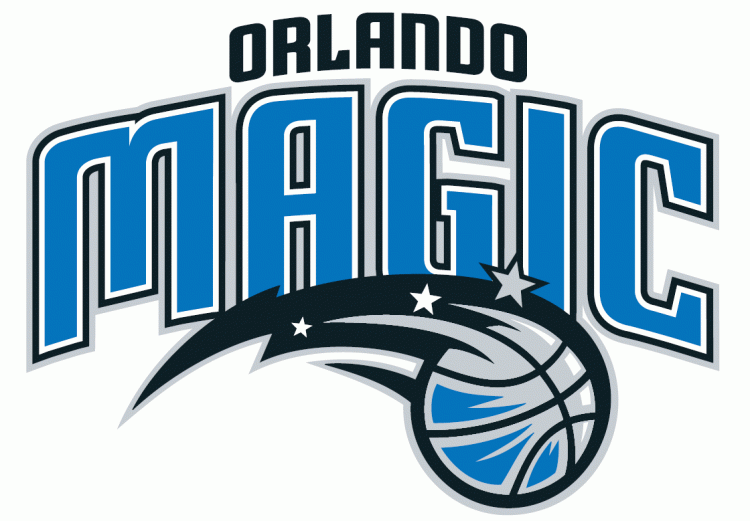 Magic's worst: 2010/11-present
The team's name is the Magic, for crying out loud. How are you going to take all the fun and whimsy out of the logo? Go back to the drawing board immediately and do better, Orlando.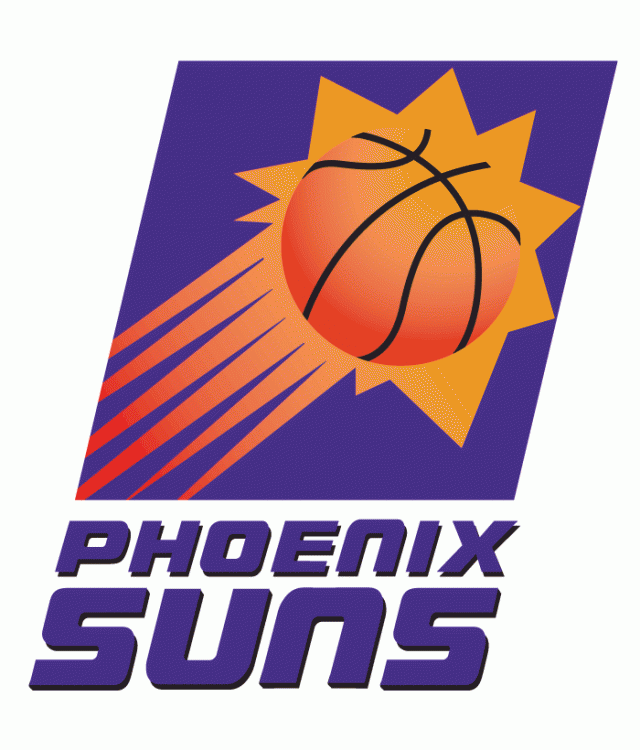 17. Phoenix Suns' best: 1992/93-1999/00
Some people live by the idiom, "If it ain't broke, don't fix it."
Those people do not work for the Suns. Phoenix should still be using this logo, forever and always.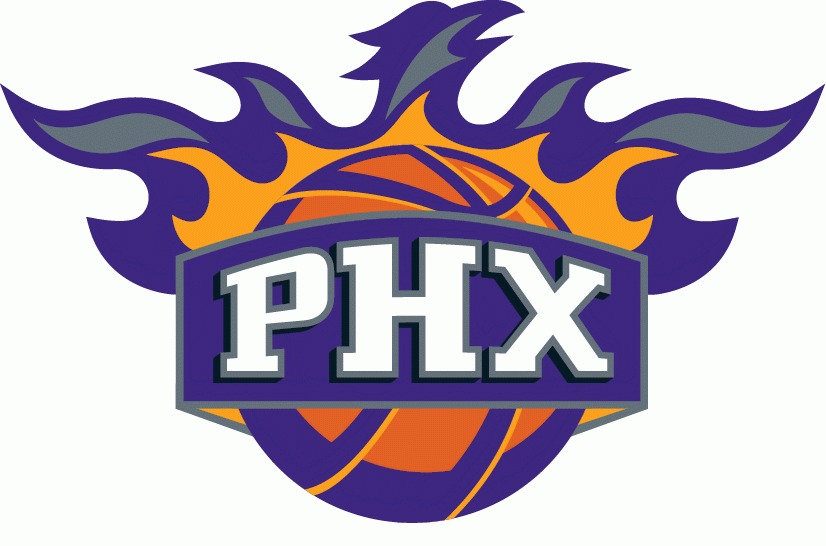 Suns' worst: 2000/01-2012/13 secondary
The grey "flames" forming a phoenix is kind of a cool touch, but it's not enough to redeem a logo that reminds us of the Suns' shift away from their awesome Charles Barkley-era uniforms to the grey and orange numbers worn by Steve Nash & Co. Let's move on.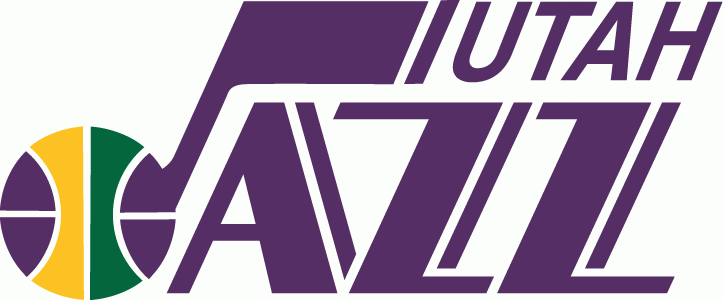 16. Utah Jazz's best: 1979/80-1995/96
The Jazz went back to a similar logo recently, with a darker blue in place of the purple and a darker green in the music note logo. Both are great, but I prefer the original. Call me old-fashioned that way.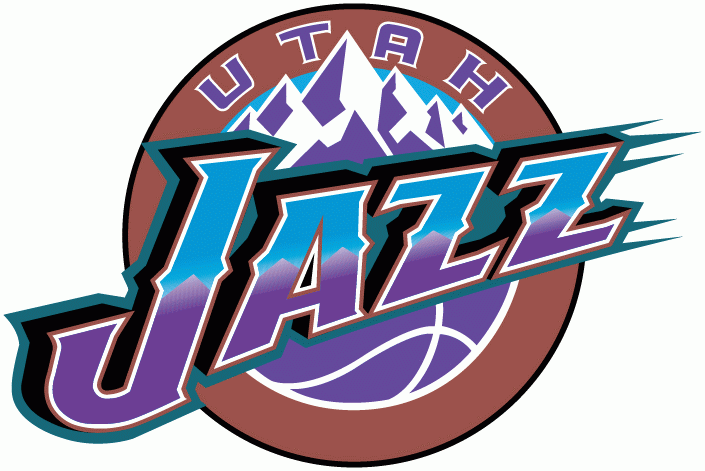 Jazz's worst: 1996/97-2003/04
This logo loses points for replacing a classic, but there's a bigger issue for me: why does the word "Jazz" have motion lines? Is the logo rapidly moving in one direction? Would that make the mountain a fast-moving glacier?
Utah agreed, apparently, losing the blur effect when the logo changed in 2004.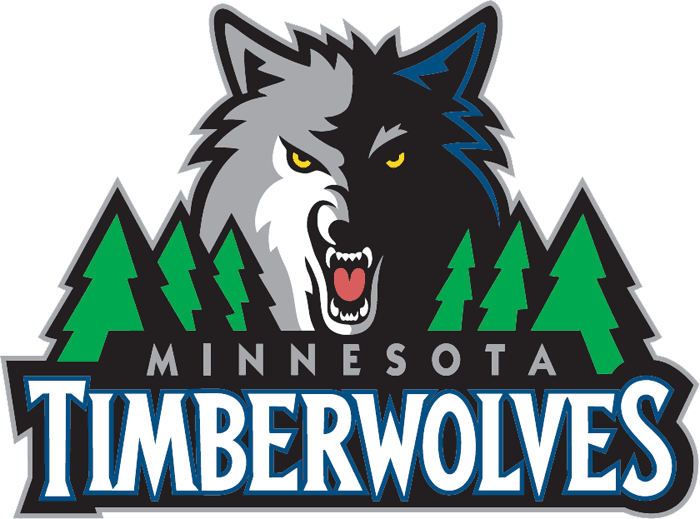 15. Minnesota Timberwolves' best: 2008/09-present
The perfect combination of (relative) ferocity, cartoon-ish-ness and a gorgeous font. Minnesota has a winner with this one.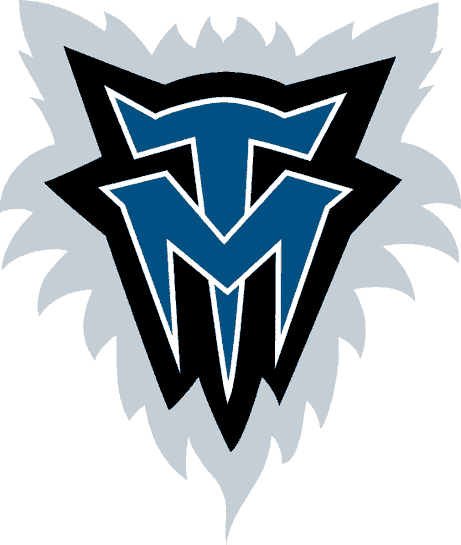 Wolves' worst: 1996/97-2007/08 alternate
After this logo was retired in 2008, it went on to form its own nu-metal band, proudly proclaiming to its parents that the musical genre was due for a resurgence.
The logo was wrong.
14. Los Angeles Lakers' best: 2001/02-present
The Lakers have had the same logo, more or less, since they arrived in Los Angeles, and we're hoping they never make any major changes. I've said it before, and I'll say it again: The classics are timeless and eternal.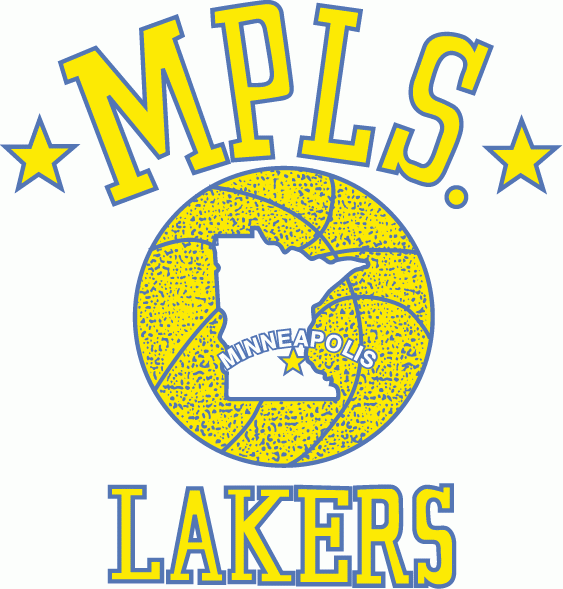 Lakers' worst: 1947/48-1959/60
This is a solid logo, to be sure, but there's a problem:
Los Angeles > Minneapolis. This is just a scientific fact.
13. Boston Celtics' best: 1998/99-present alternate
You can keep all your various leprechauns. For me, Boston's best logo is the shamrock on a green circle, a nice homage to the original Celtics mark.
The worst Boston logo? Well …
Celtics' worst: 1960/61-1967/68
That "crowned leprechaun" has seen horrible, horrible things …
… because he's the one who did the horrible, horrible things to other people. Nice "NBA" crown, though.
12. Washington Wizards' best: 2014/15-present
We're in our "Circle Phase" of NBA logos, and I appreciate the symmetry in Washington (outside of the words, of course). As for color scheme, you can never go wrong with red, white and blue.
Wizards' worst: 2011/12-2014/15
Why are you, MC Hammer-pants-rocking, Santa-hat-wearing wizard? Why do you even exist?
11. Atlanta Hawks' best: 1972/73-1994/95
All hail the Pac-Man logo, one of the purest expressions of the old-school NBA and something that never should have gone away in the first place.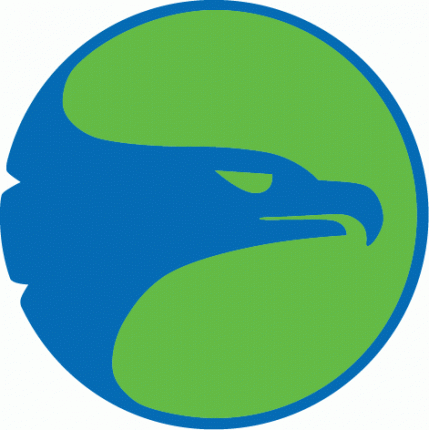 Hawks' worst: 1970/71-1971/72
Not even "Pistol" Pete Maravich could make this monstrosity look good. Now, let's just hope the Seattle Seahawks don't see this logo and get any ideas.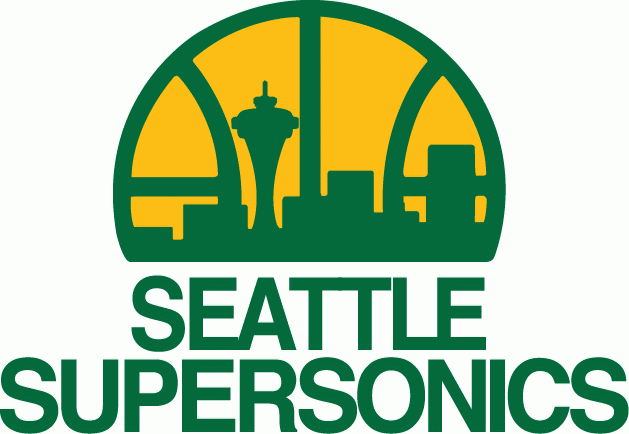 10: Oklahoma City Thunder's best: 1975/76-1994/95
This is your daily reminder that we all sat idly by and watched the Sonics move from Seattle to Oklahoma City. We should be ashamed of ourselves.
Thunder's worst: 2008/09-present
This logo is bad, and the Thunder should feel bad. I said it when we ranked NBA jerseys — if Oklahoma City's aesthetic weren't so awful, maybe a certain free agent would have stayed this summer.
You never know. I'm just saying.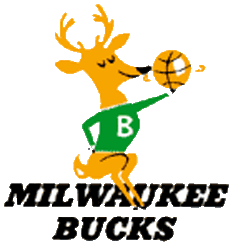 9. Milwaukee Bucks' best: 1968/69-1992/93
I love the Bucks' current logo, too, but how can you pick anything over this cartoon deer spinning a basketball on his hoof? He thinks he's Giannis!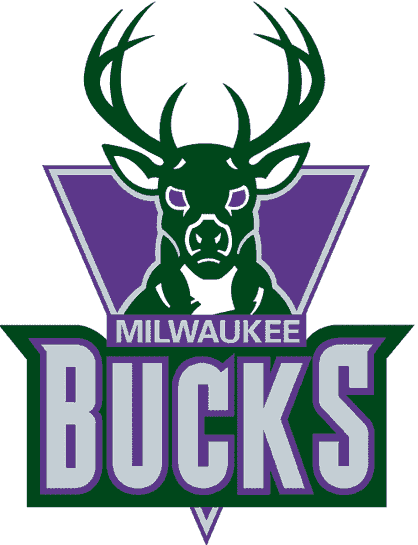 Bucks' worst: 1993/94-2005/06
The.
Deer.
Has.
Purple.
Eyes.
8. Charlotte Hornets' best: 1988/89-2001/02
Don't mess with Hugo, whose honeycomb soles on his sneakers are a fantastic touch to an all-around amazing logo.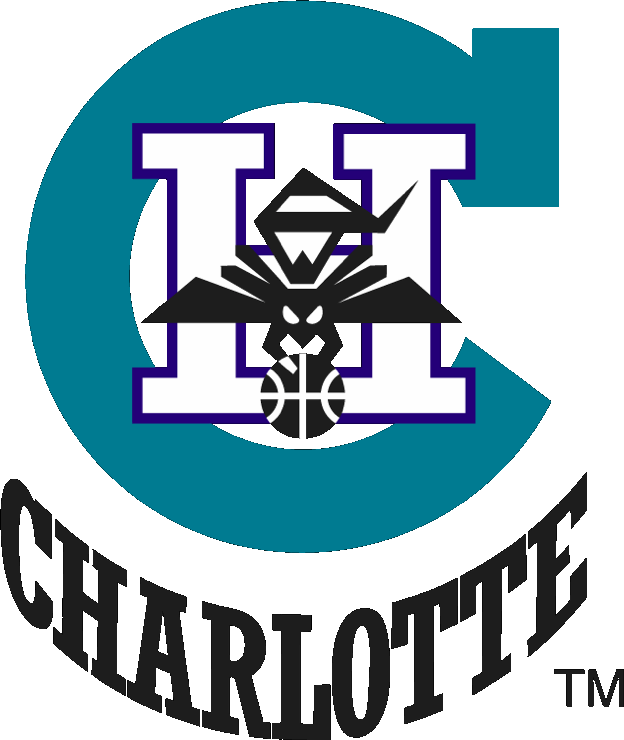 Hornets' worst: 1988/89 alternate
Truly, Charlotte's one-year alternate logo was the height of late-'80s technology. This is what you get when you ask an Atari 2600 to render your Vespidae-themed mascot.
7. Detroit Pistons' best: 2001/02-2004/05
There's nothing like that moment when you wake up and realize that your teal-toned abominations would be pretty awesome if you just go with the old blue and red scheme.
What, that hasn't happened to you?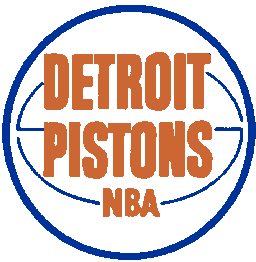 Pistons' worst: 1975/76-1978/79
That logo is clearly counterfeit, and someone should be arrested immediately for this obvious crime.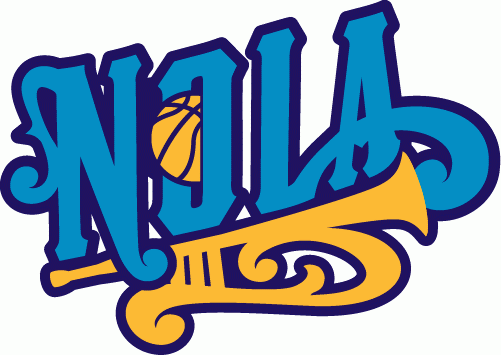 6. New Orleans Pelicans' best: 2008/09-202/13 secondary
I'm a sucker for a logo that sums up its team's city, and this former Hornets/Pelicans insignia literally and figuratively screams "New Orleans. The fact that the "NOLA" lettering appears to be coming out of the trumpet is the icing on the cake with this simple yet gorgeous logo.
Pelicans' worst: 2013/14-present secondary
This is really splitting hairs, since New Orleans has some creative logos even among its secondary and alternative options. The "Crescent City" logo is solid, too, but it's rather unspectacular. For that, it earns the title of Pelicans' worst.
5. Philadelphia 76ers' best: 2014/15-present secondary
Ben Franklin: Inventor. Statesman. Baller.
Sixers' worst: 2014/15-present secondary
Booooooring.
I get that this is an homage to the original 13 colonies, but Philadelphia does a better version of that concept with logos that incorporate the 13 stars and a "76" here or there.
4. Golden State Warriors' best: 2010/11-present
The Warriors have one of the few logos so flawless that they can plaster it on the front of their jerseys and make it look good. This modern spin on the old "The City" logo hits all the right notes.
Warriors' worst: 1997/98-2009/10
You, Mr. Warrior, don't deserve to wield a lightning bolt. On the bright side, though, you're a better personification of the team than some of the very racist "Warriors"-themed mascots in previous logos. So there's that, at least.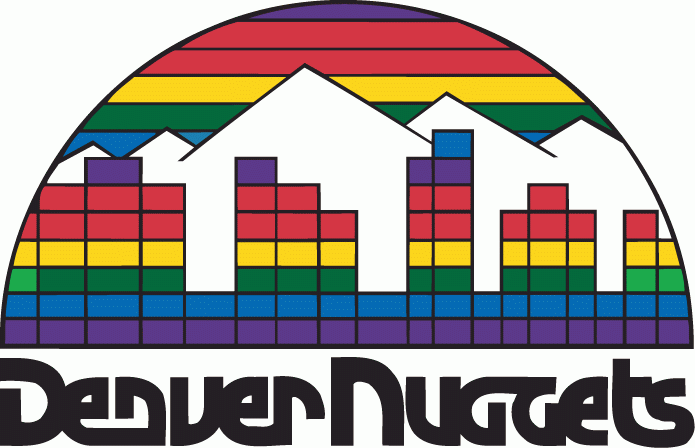 3. Denver Nuggets' best: 1981/92-1992/93
Frame it and put it on your wall. Turn it into a flag that you fly proudly outside your home. Paint a mural under a freeway overpass. Whatever you do to celebrate art, do it with this gorgeous logo.
Go on, keep reading. I'm just going to stare at this masterpiece for a little while longer.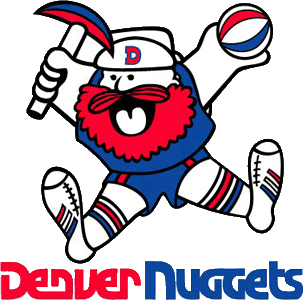 Nuggets' worst: 1974/75-1975/76
"Worst" is a relative term here. Denver boasts some pretty impressive logos in franchise history, and this cartoon miner is no exception. He might want to look into the medical nightmares that are his ankles, though.
2. Toronto Raptors' best: 1995/96-2007/08
I mean, it's a dinosaur playing basketball while wearing a jersey and sneakers. How can you top that?
Answer: by having the logo on the Raptor's jersey, like with the Miami Dolphins' helmets. That was a missed opportunity for Toronto (and all of us, really).
Raptors' worst: 2003/04-2007/08 alternate
The Raptors absolutely love alternate logos. Despite only existing for two decades, the team has more alternates than most teams have total logos in their history.
Yet this is the only one that doesn't feature a dinosaur, a fossil, a claw or claw marks in some way — and for that, it must be considered Toronto's worst.
1. Chicago Bulls' best: 1966/67-present
The Bulls are only team with one logo throughout its history — and the only team without a bad logo.
Why mess with perfection, after all?
---